Events at Yoga Sala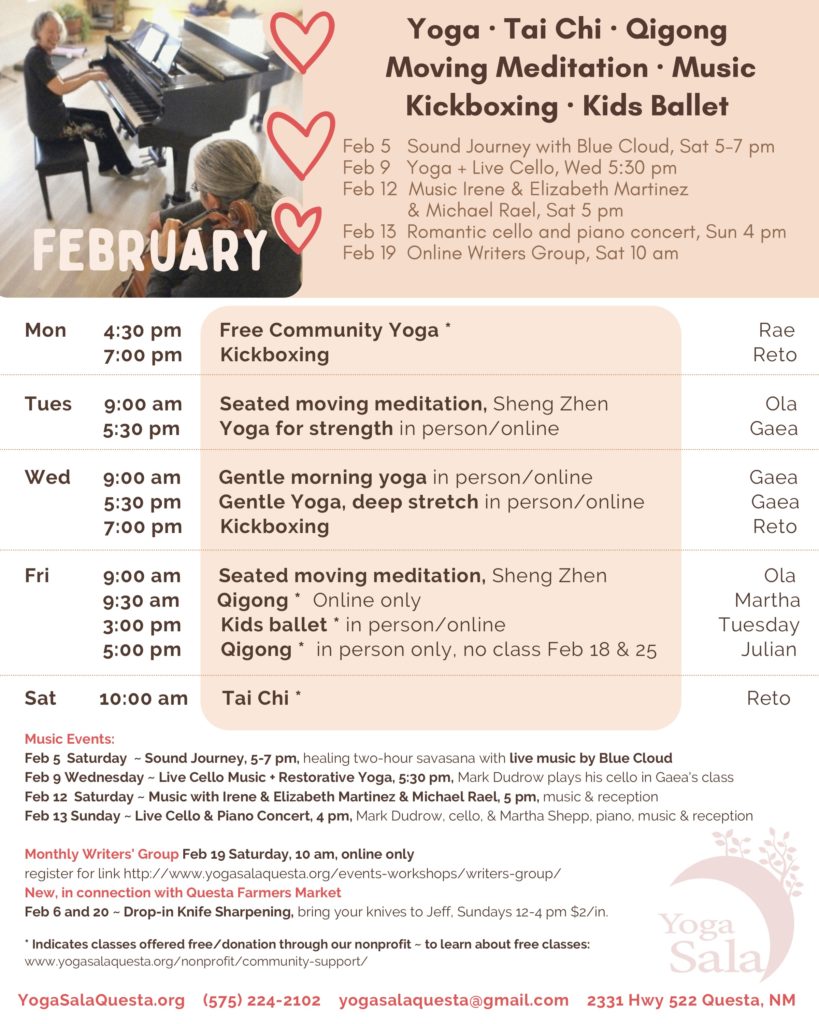 Dance party, Feb 4, 6:30 p.m.
Ola Sun is hosting a dance party to celebrate Chinese New Year. It's the year of the Tiger! Any questions please contact Ola, olaprimordialsun@gmail.com.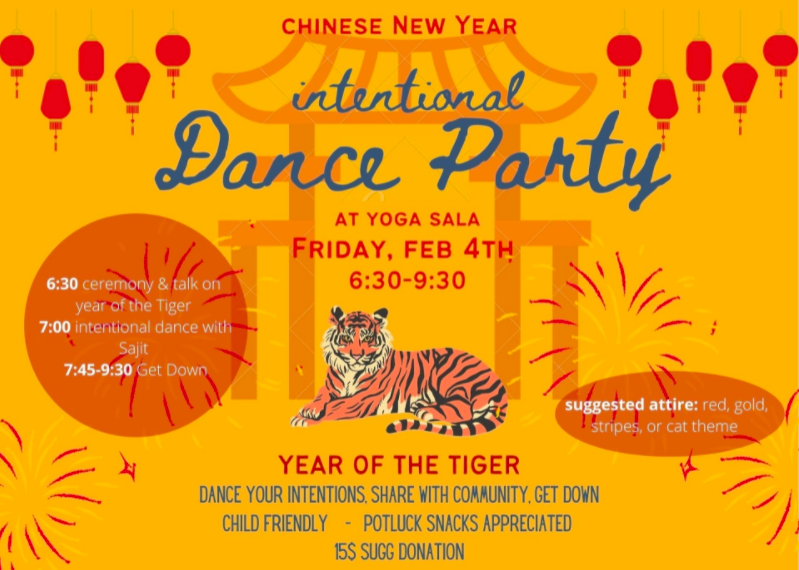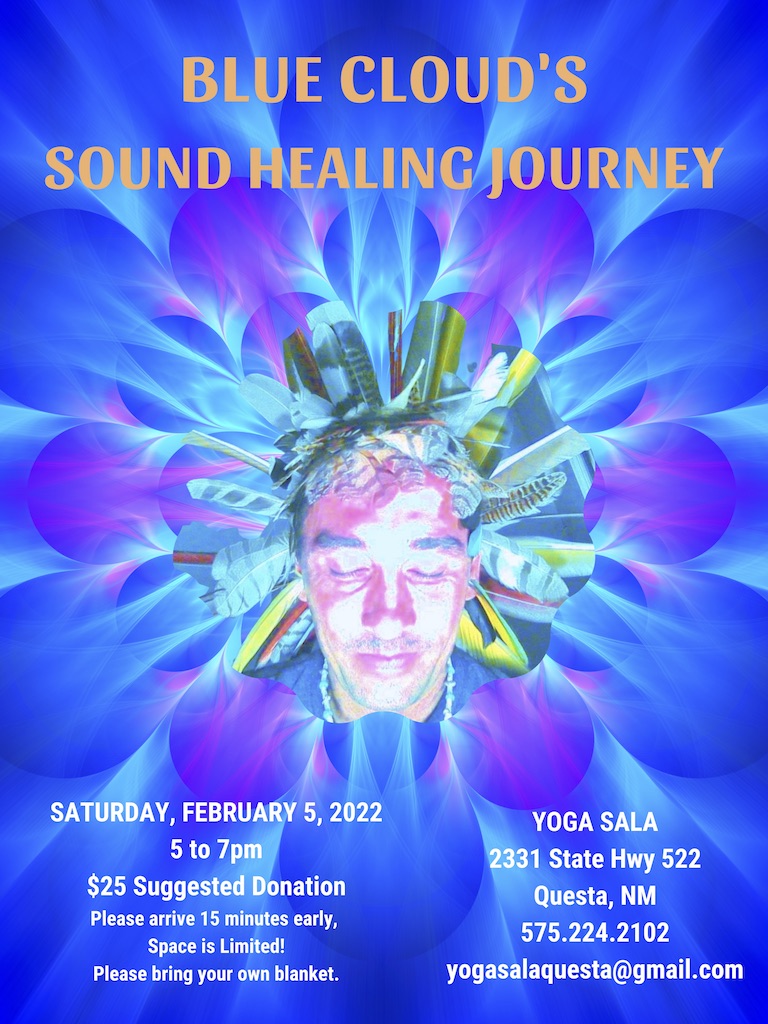 Two hour sound healing journey; rest in meditation supported by live music and comfortable props. Musician Sebastien Marconato plays live for what will be, essentially, a two-hour savasana. You are welcome to bring your own blanket and any props you have, and we will have some for you too. Details and RSVP here.