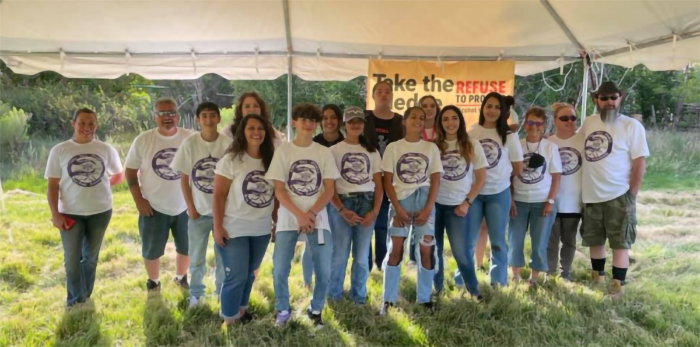 Who are we?
Vida Del norte was galvanized in 2014 after a Questa toddler suffered permanent brain damage from ingestion of his parent's illicit buprenorphine tablet. The horrific effects on this child awakened the community. Prior to this event, several key partners had come together and informally partnered to lay the foundation for a drug free coalition. The group expanded with its first official meeting in June of 2015 and organized as Vida Del Norte(meaning: Life of the North). The group then chose as its mission "to reduce and prevent substance abuse among Northern Taos County youth. Taos Alive a neighboring Drug Free Coalition offered to mentor VIDA to ensure its successful implementation of the Strategic Prevention Framework (SPF) and 7 Strategies for Success to prevent substance abuse. In October of 2015, VIDA held its first Strategic Planning retreat, with the assistance of Taos Alive's facilitation, to identify the problems, the Root Causes, Local Conditions and Strategies to address the identified problems. During this time VIDA recruited more members from the community to sit on the coalition and fill all 12 sectors of the community. The Coalition began implementation of its strategies in 2016, and worked toward its vision and mission.
Some goals the Coalition would like to see for our community are:
- a decrease in underage drinking and substance misuse, productive youth working within our community, that will benefit the communities for years to come.
- An increase in high school graduation rates, community unity and collaboration.
-An increase in youth and family serving organizations, that could provide support for families who are having difficulties making these connections.
The Coalition continues to seek partners and stakeholders to address the issue of substance misuse amongst our youth in our communities. We were able to collect data that shows a big percentage of our youth ages 6-12 who are drinking alcohol on a regular basis. 16.8% of 6-8thgraders report having at least one alcoholic beverage within the past 30 days and 39.3% of 9-12thgraders report dinking in the past 30 days. These percentages are high considering our small student population. These percentages are based off of the 2017 Youth Resistance and Resilience Survey. Although this is a high percentage, we are hopeful as it is down from 43.4% from 2015, and we would like to see this trend continue.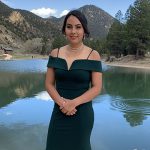 Youth
Araceli and Anastacia Gonzalez are a freshman and Junior at Questa High School. As the Youth representatives They serve the link between VIDA and their peers. Their insights as a young individual in Questa will play a vital role in how VIDA communicates an anti-substance use message. Araceli and Anastacia are both role models for youth in the community. Araceli and Anastacia will play a dual role in VIDA. First, they will be the voice of community youth and advocate for the youth perspective during Coalition meetings. They have served on the Coalition since September 2018 and have been able to voice their opinions about the substance misuse that goes on within their youth community.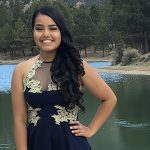 Secondly, they have been able to help the coalition to perform outreach activities to the youth in the community. Both Young ladies are credible, responsible, bright and committed young adult's whose contribution to coalition discussions have greatly informed and guided the coalition in their approach to effectively reach the young and impressionable adolescents in the community.
Parent
Christy Arguello, Christy is a proactive parent who is involved in many community and school activities. Her involvement will serve as a way to communicate between VIDA and the parent community at large, also to include grandparents and other adults raising children.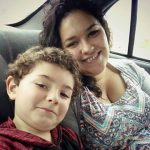 Enriquetta Vigil Also represents the Parent sector. Enriquetta is involved in several groups through the community. She is currently attending UNM working toward her degree.
Enriquetta has been pro-active with the coalition and has been influential with input and education with the training that she has acquired by attending the Leadership Forum in Washing ton DC this past February. "I have come to the realization that there is a need for this type of work thorough out the United States and we need to begin here at home"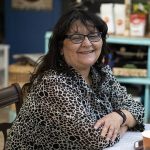 Business
Cynthia Rael Vigil is a business owner and a multi-generational community member of Questa. She is active in numerous groups that help plan and implement community-based events. Each of the events she has helped lead focuses on community strength, family support, and reduction of harm, including drug use. As a business owner, she is able to bridge the economic needs of the community with the prevention efforts of the coalition. Her strong ties to the community will assist the coalition in reaching other local business, and Locals in the community and peak their interests about the coalition.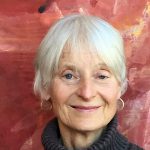 Media
Lou McCall is founding editor of the Questa Del Rio Colorado News, which has celebrated its one year anniversary on February 2019. She has a background in art, filmmaking, journalism and activism. Lou has a Masters of Arts in Teaching with a focus on Multi-Cultural Education. She has worked with Native American Youth in Gallup, NM and has also been an advocate for people with disabilities. Lou has been a integral part of the Coalition as she has been able to publish our Vida del Norte articles on a monthly basis. This has allowed the coalition to send out monthly information to the entire northern Taos County community.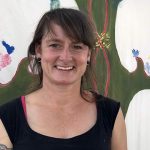 School
Red River Valley Charter School
Ms. Sara Parker Red River Valley Charter Special Education teacher., has been an essential part Vida Del Norte in reaching the middle school age children of Red River Valley Charter School. Sara has been a resident of Questa for several years and has a passion for the community. Sara has been participating in Vida Del Norte activities since October, 2018, when she headed up a community art project that allowed several community members tell their story through fabric art. Sara was able to have a discussion with her director and Vida Del Norte was allowed to present to the students in Red River, Ms. Sara Parker has become our point of contact for the School. This partnership continues to develop and grow with creative ideas for prevention.
Questa Independent School District
Throughout the Year there have been several changes within the school district with changes in Administration and faculty. Vida Del Norte has made every effort necessary to include and partner with Questa Independent School district. The Coalition has had some successful outcomes in which we have been able to provide some trainings for students in the classroom setting. By the suggestion of Vida Del Norte representatives, the School district was able to adopt and implement a drug use policy, which was implemented at the beginning of the school year. The policy was implemented through the athletic code of conduct. Student athletes signed a contract that stated that they could be randomly drug tested through out the school year, in an effort to deter them from misusing substances.
Vida was also able to sponsor homecoming where the coalition was able to address the student body with alcohol misuse awareness. The coalition continues to make efforts to participate and collaborate with the school district in any capacity.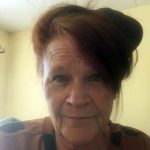 Youth Serving Organization
Patty Torres is the Administrator II of the Presbyterian Medical Services Questa Health Center. Her role in the clinic provides her with the ability to garner support and resources from the larger Presbyterian Health System. Mrs. Torres has been a leader and advocate in community identified outreach needs for the past 20 years. She is well aware of the struggles and barriers of these rural communities and has made it her life's mission to improve services and eliminate barriers for the community she serves. Ms. Torres work allows her to have hands on experience working with youth and substance abuse in the community. Patty has been able to secure a MOU with Questa Independent School district to be able to provide behavioral health services to the students during school hours. Also as a partner with Vida Del Norte PMS will also be conducting some healthy lifestyle classes that will include discussions around Alcohol, and drug misuse, along with E-cigs misuse, and the contents that are in the liquid vapors. PMS has also offered Teen court for the youth in the community as a support for parents and grandparents who are unable to travel or lack transportation. PMS and Vida also teamed up to provide parenting classes through Las Cumbres Community services as well as First Steps.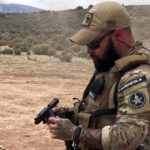 Law Enforcement
Nick Lamendola is the Chief of Police in Questa. As Chief, his role in the community is obviously very important but it also gives him a very unique perspective on the drug abuse problem the community faces. The Chiefsees firsthand the devastating effects substance abuse has on the community and its young people when he is in the field answering 911 calls, making arrests, or responding to life threatening situations. This gives him the ability to share the substance abuse issues in the community with the Coalition regularly and explicitly. Chief Lamendola assistance in the DEA Take back disposal of Rx Medication, enforcement of current laws on Rx abuse and assistance with jurisdictional mapping of the area is key. Chief Lamendola has also been a key player in the prescription drug take back, partnering with Vida del Norte and Taos Alive to gather as many prescription drugs possible. The Questa police department has an Explorer program that allows youth to intern as on the job training, and these youth have been actively engaged in assisting the Coalition with certain events held in the community.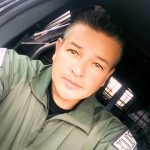 Zach Garcia has been in Law Enforcement for over 20 years. He also has worked with youth in Taos County teaching the Grip program (Gang Reduction Intervention Partnership) Implemented through Non Violence works.
Zach is passionate about working and making a positive influence with the youth. Zach has built strong connections with some of the younger gentlemen in our community and continues to support them in making positive life choices. Zach is one of three officers that serve our community.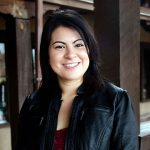 Religious/Fraternal Organization
Kristy Gonzales, pastor of Harvest Questa, has a substantial congregation of Northern Taoseños. This unique position gives Ms. Gonzales the ability to influence the target population of QISD. Harvest has a large active youth group as well. Among Hispanic communities, religious leaders are revered and honored. They are leaders in the community and apply religious moral teachings to real life struggles of the community. Her participation in the Coalition reinforces that drug and alcohol abuse are not secular issues, but issues important to a religious congregation who share a commitment to promoting healthy and devotional lifestyles, to self-improvement, community support, and dedication to our community's youth as leaders of tomorrow. Kristy also has a unique background in which she comes from a broken childhood due to drugs and alcohol.Kristy understands the vulnerable aspects of addiction and is committed to supporting the positive growth of the youth of the community.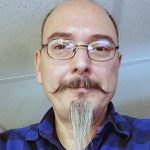 Civic/Volunteer Group
William J. Borges, once a formeraddict, has over 12 years of being clean and sober, working on his recovery through serving with a church body, Celebrate Recovery (a Christ-centered 12-step program), sponsor, and other accountability partners. He has become a leader in recovery, through C.R., and a youth and ministry leader for over 7 years. He started in addictive behavior when he was 15 years old, and has not forgotten what lead to it. William is a very strong example and role model in recovery. His role with an organization focused on recovery, and his role in prevention with VIDA, bridges the gap of the continuation of services in the community.
Healthcare Professional
Christine Martinez is a retired nurse and has worked as a healthcare profession for over 40 years in and around the Taos County area. Christine is well aware of the dangers that Substance abuse brings to adolescence as well as adults. Christine's role in the coalition is unique as she is a mother that has a child who is dealing with addiction and has been through the struggles of raising and adopting out her grandchildren due to her daughter's inability to care for them because of the disease. Christine came in to the Coalition with open eyes and heart willing to conduct training about the risks of Substance misuse amongst adolescence and adults.
Patty Torres and the Questa Health Center have also been an integral part of the medical profession in the community. Being aware of the drug and alcohol problem that is in our community Patty and her staff at the clinic have taken step to ensure that their clients are aware of the side effects of medications, and the dangers of opioid misuse. Questa Health Center makes it standard practice to review and inform patients of their medications. The clinic also utilizes alternatives to pain reduction. The entire medical staff is certified and trained in Suboxone, and have continuous ongoing training. Articles informing the community about the health risks for prescription medications have also been placed in the local newspaper.
State, Local, Tribal Government Agency with Expertise in the Field of Substance Abuse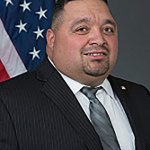 John Ortega has a background as a first responder that has allowed him to see first-hand the effects drugs and alcohol have on the members of this community, including youth and adults. John has been serving as a City Council member for the past 3 years and as an elected official he serves as a great asset to the Coalition by being a liaison between the Village of Questa and the Coalition. John has been able to assist the coalition, by assisting in reporting back to the village on what the Coalition is accomplishing. John is an ally to the coalition as he is assisting and figuring out how the Coalition can begin to ask and propose new policies to reduce Substance misuse within the community. Policies that will be essential to the work that the coalition is trying to accomplish.
Other Organization Involved in Reducing Substance Abuse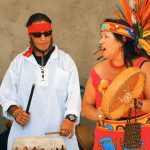 Daniel Herrera, once a former addict, has over 2 years of being clean and sober, working on his recovery through serving as a sponsor for those suffering through addiction. Daniel has also started a group called RYNO who's primary focus is to provide people who are suffering with addiction can have a place to just drop in and get the support and resources that they need. Daniels work though the coalition will be to continue to empower our community to vocalize their needs and support our youth through talk sessions and focus groups.