By MARIA GONZALEZ
Published in the October 2020 edition of the Questa News (pg 19)
Read the entire October 2020 edition of the Questa News
The Vida Del Norte Coaltion is excited to announce a new location.
We have moved to 62 Highway 38 in Questa. We are on the right as you head toward Red River, the pink building across the street from the old Waylen's Funeral home. Feel free to stop in and have coffee and conversation with Maria Gonzalez, Vida's Program Coordinator, on Wednesdays and Thursdays from 8:00 am -12:00 pm or by appointment at (575) 779-2260 to discuss what Vida Del Norte has going on in our community.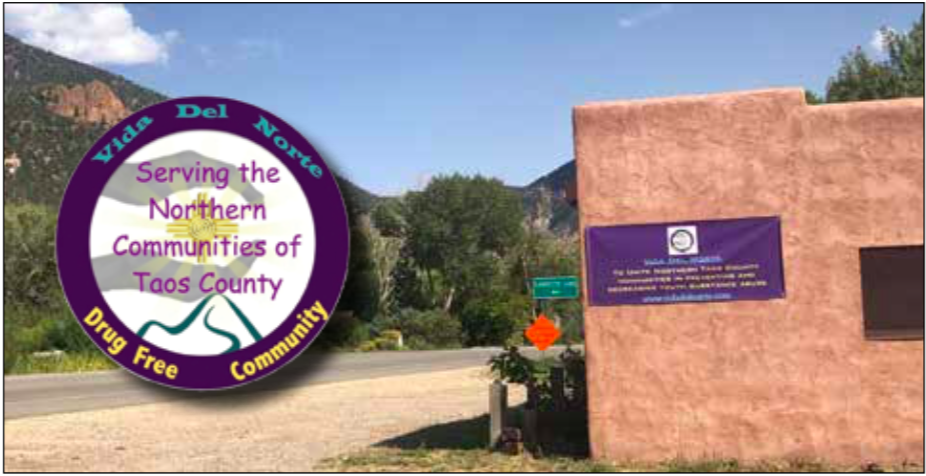 Photo by Maria Gonzales
The new location of the Vida Del Norte Coalition at 62 Highway 38.
In the recent weeks of having our own space, we have successfully hosted a few Family Outdoor Movie Night and hope to continue through the colder months on a safe smaller scale. We also hosted a town hall meeting to brainstorm and come up with constructive solutions regarding the issues present with the youth and our community.
Vida Del Norte has partnered with Brian Salazar and Magdalena Miera of Taos Behavioral Health to host a social emotional study group for youth in our community two days a week. We are committed to providing access to services, and by having our own space we can accomplish this very need. Vida Del Norte is working on creating a safe space for individuals to receive therapeutic services and case management, in collaboration with other local service providers. Within time we hope to also host AA, NA, and Al-Anon meetings and parenting groups for both youth and adults.
Vida has also heard the voices of our youth and is in the process of raising funds to furnish their space so that they can have a safe alcohol and
drug-free place to hang out and socialize. There is so much potential for great growth in our community and Vida Del Norte is committed to participating in that growth!
Maria Gonzalez Vida Del Norte Program Coordinator maria.gonzalez@vidadelnorte.com (575) 779-2260