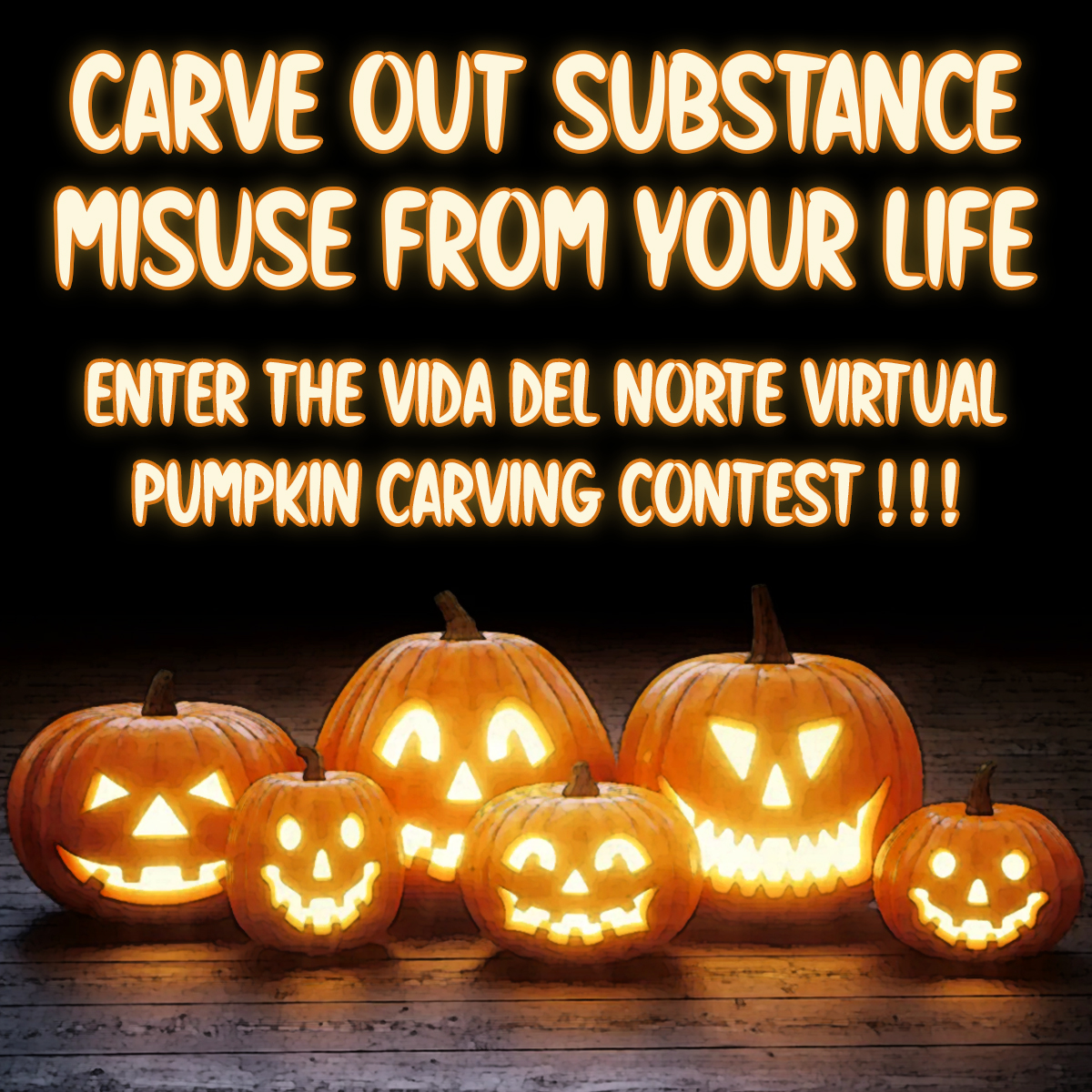 Carve a pumpkin and take a picture of you with your pumpkin.
You can carve your pumpkin alone or in a group.
Upload your image and your name to one of the following locations:
Via Email: to media@vidadelnorte (use #CarveOutDrugs as the subject line
To Facebook, Instagram or Twitter (to be entered you need to post your image with the hashtags #CarveOutDrugs AND #VidaDelNorte so we can find your submissions.)
You can also share your pumpkins on the Vida Del Norte Facebook Page
Or upload your photos using the form below. Don't forget to type in your name and email and then hit the "upload file" button
PUMPKIN PHOTO SUBMISSIONS ARE DUE BY MIDNIGHT NOVEMBER 1
Don't forget to vote for your favorite pumpkin! Visit this page again on November 3rd to November 8th to vote. All of the pumpkin photos will be posted by November 3rd so that you can vote on your favorite pumpkins. The Pumpkin Winners will be posted on Tuesday, November 9th.