---
This fundraiser is to plant memorial trees in the Questa Municipal Park.
A project of Vida del Norte, LEAP (Localogy) and the Village of Questa
More info: 575-635-2934

"The best time to plant a tree was 20 years ago,
but the second best time is now!" – Chinese Proverb
April 30th Questa Park Tree Planting & Beautification
Celebrating Earth Day & Continuation of Community Connection Days
On Saturday, April 30* from 10 am – 2 pm, come to Questa Park to plant trees, beautify, and share your vision for the park's future. All youth are invited, and adults too! Let's come together in solidarity with thousands of other communities around the world to celebrate Earth Day this month and kick off our 2022 Community Connection Day series.
The day will include planting drought-tolerant trees, irrigation system repair, removing invasive plant species, trash pick-up, and brainstorming of park planning and improvements. Of course, a hearty lunch for volunteers will be provided midday. Progress on site is our goal, but more important is having fun, strengthening friendships, and amplifying youth and community voices to shape the future of our park (and beyond).

Bring a water bottle, hat and sun protection, and if you have them, work gloves, yard cleaning tools, and a shovel; we'll have extra gloves (donated previously by Questa Lumber and Hardware) and additional tools on hand as well.
The trees we'll plant on April 30 will be part of the Questa Park Memorial Grove, a community-sponsored effort through the Vida del Norte Coalition. Our goal is to plant seven more trees. Make a tax-deductible donation to sponsor a tree in honor of a loved one and come help plant it at the park.
Tree sponsorships with a memorial plaque are $140 each. Contributions of any amount are appreciated; donations of less than $140 will provide much-needed, overall support for the tree planting project, including irrigation system repair and maintenance. Donate securely by credit card online. If you donate by check, please make payable to Vida Del Norte with "tree project" in the memo. Checks can be dropped off at Questa Credit Union for Vida del Norte or mailed to: Vida del Norte, ℅ Maria Gonzalez, P.O. Box 1015, Questa NM, 87556. More info about the tree fundraiser, call Maria (575)779-2260.
The first Earth Day was celebrated 52 years ago on April 22, 1970. This holiday was created by US Senator Gaylord Nelson, to mark the importance of keeping our planet healthy and clean, and for people to renew their commitment to make positive changes in their communities.
Community Connection Days are collaborative, intergenerational days of community give-back and celebration, taking place in and around Questa. Each gathering is an opportunity to connect with friends and make new ones, to care for and improve our public spaces and envision together what we want for our community. The concept was born out of the youth-centered beautification day a year ago at Questa Park; six monthly Community Connection Days followed in 2021. This consistent coming together, community members showing up for one another and our shared public spaces, is part of ongoing, collaborative, community-wide Creative Placemaking efforts.
The April Community Connection Day at the Park is made possible by these collaborators: LEAP, Vida del Norte Coalition, Localogy, Village of Questa, Questa Economic Development Fund, Questa Farmers Market, North Central Food Pantry, Taos Bakes and many Community Volunteers. Funding is provided by Chevron Grants for Good through the Taos Community Foundation as well as individual tree sponsors and donors.
We look forward to beautifying the Questa Park with you on April 30th! Thanks to all involved for making this community effort possible. Next month, join in the May Community Connection Day in downtown Questa preparing the Questa Farmers Market and Visitor Center for opening Memorial Day weekend.
*Earth Day is on Friday, April 22, but in our community this is the day of the Questa Junior-Senior High School Prom. To enable as many youth to participate as possible, the tree planting and park beautification event will take place the week after Earth Day on Saturday, April 30th.
Information about Community Days can be found at: www.leapsite.org or by calling 575-224-9066.
Photos from last year's tree planting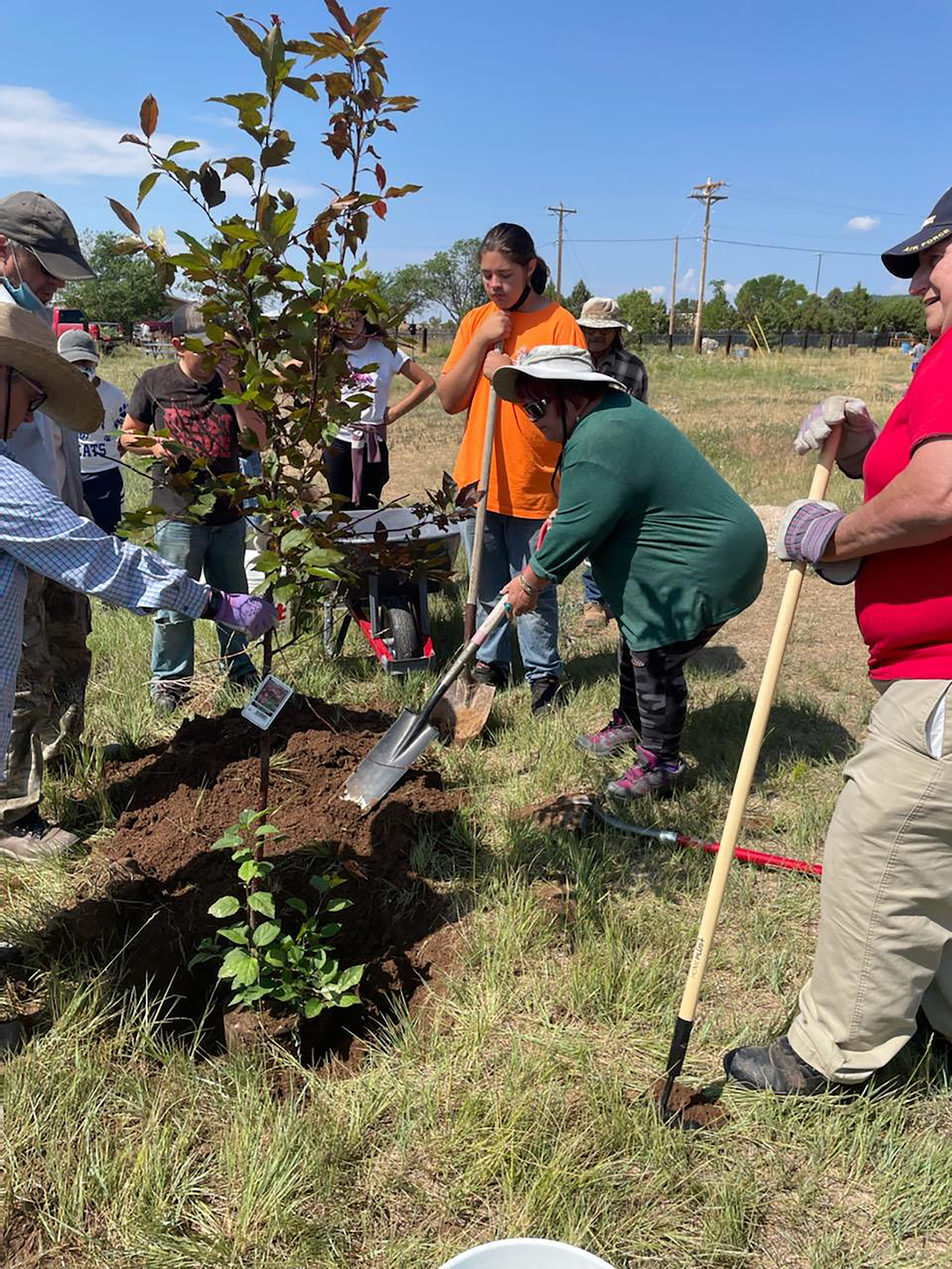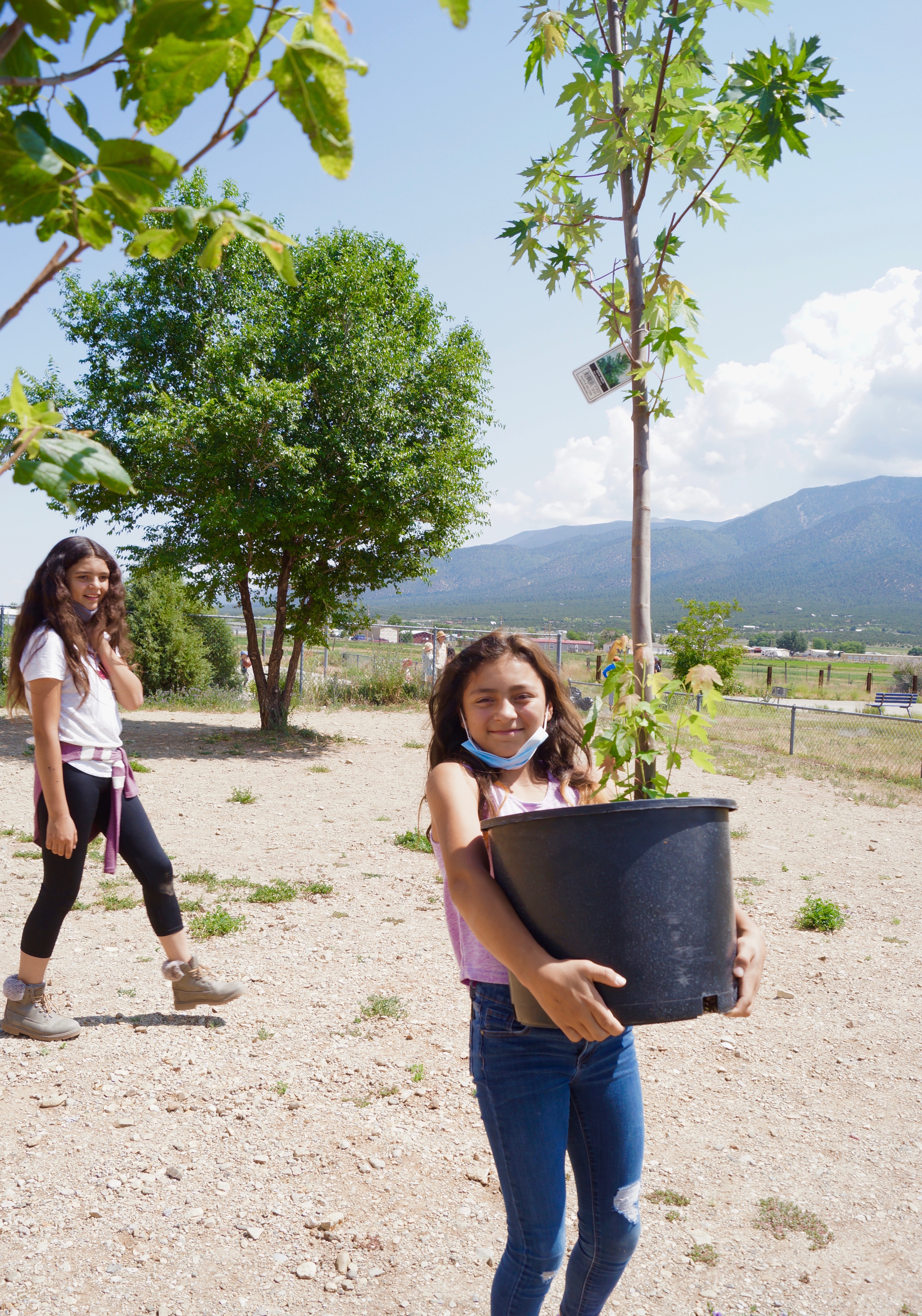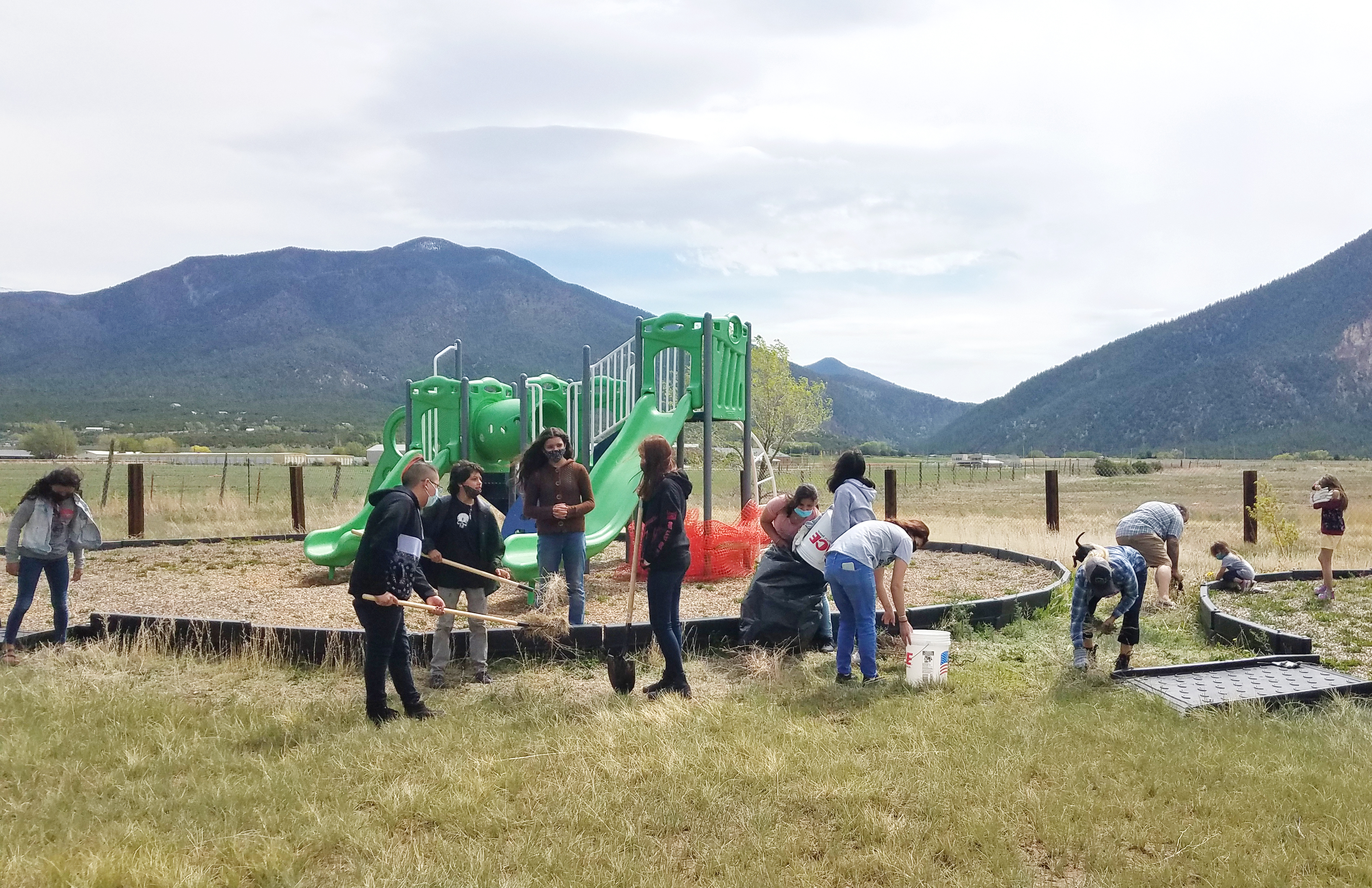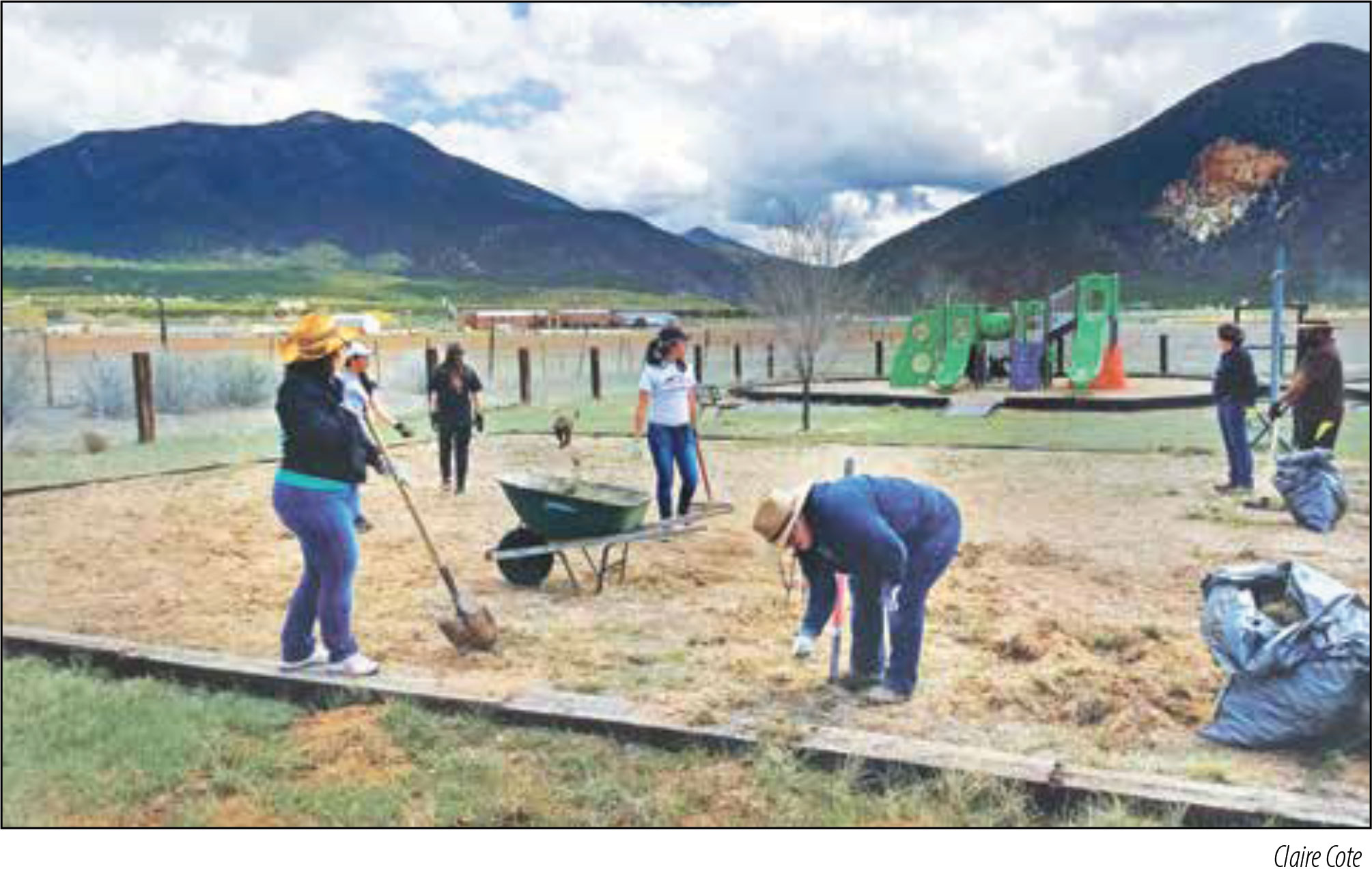 ---