Vida Monthly Coalition Meeting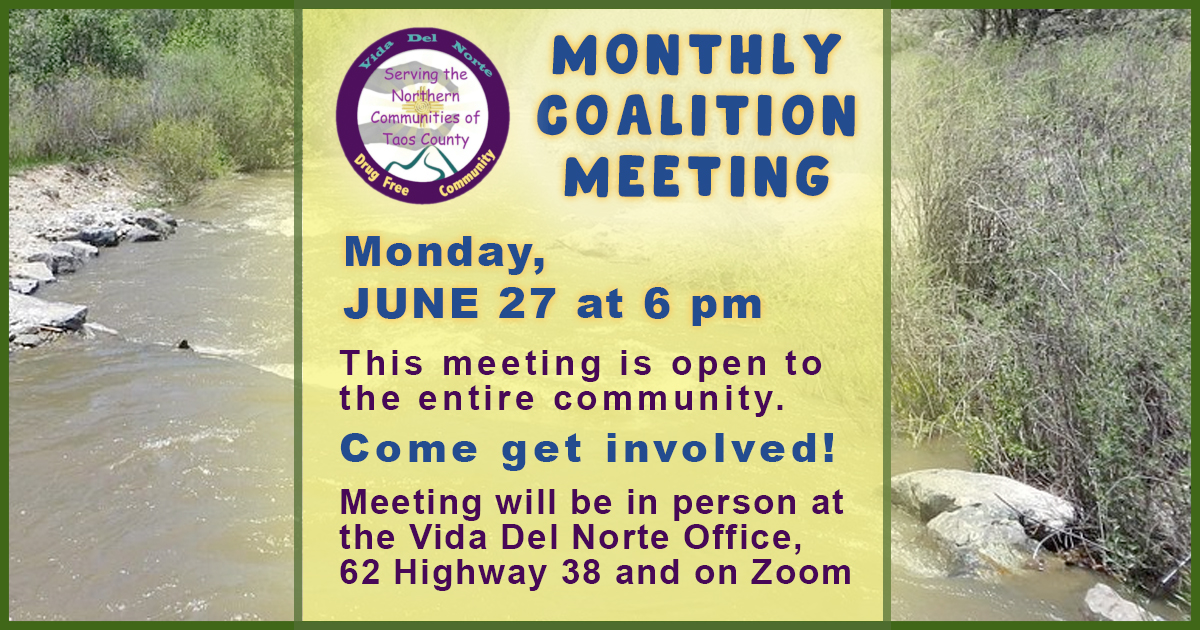 The next monthly coalition meeting will be on Monday, JUNE 27th at 6 pm at the Vida office, 62 Highway 38. These meetings are open to the public of all ages. Please come and join the effort to prevent youth substance misuse in our community.
Activities at Questa Public Library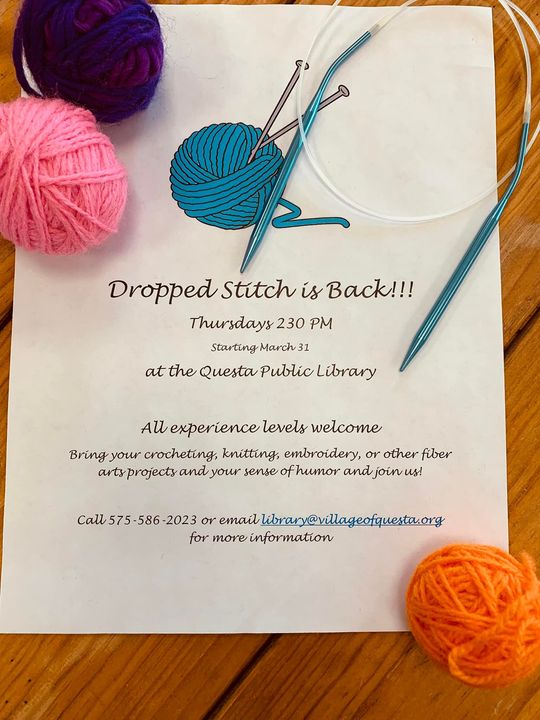 Do you like to knit, crochet, embroider, or cross stitch? Well Dropped Stitch is back at the Questa Library!!!  Every Thursday at 2:30!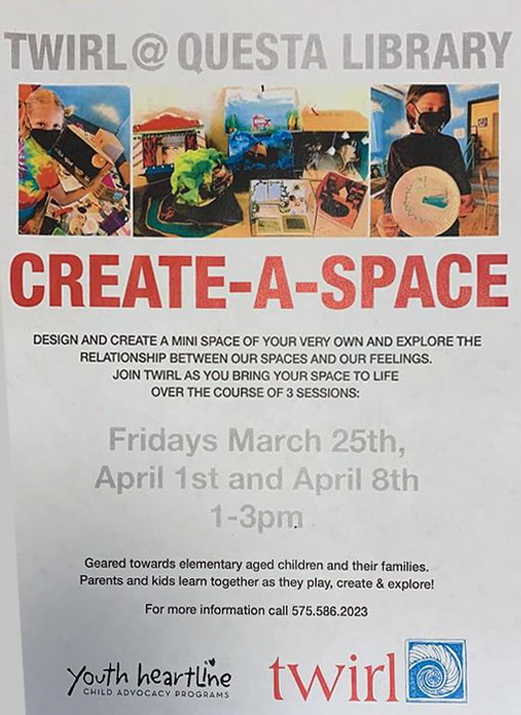 CREATE A SPACE with Twirl at the Questa Library
Youth Program - For more info call 575-586-2023
Fridays - March 25th, April 1st and April 8th @ 1-3pm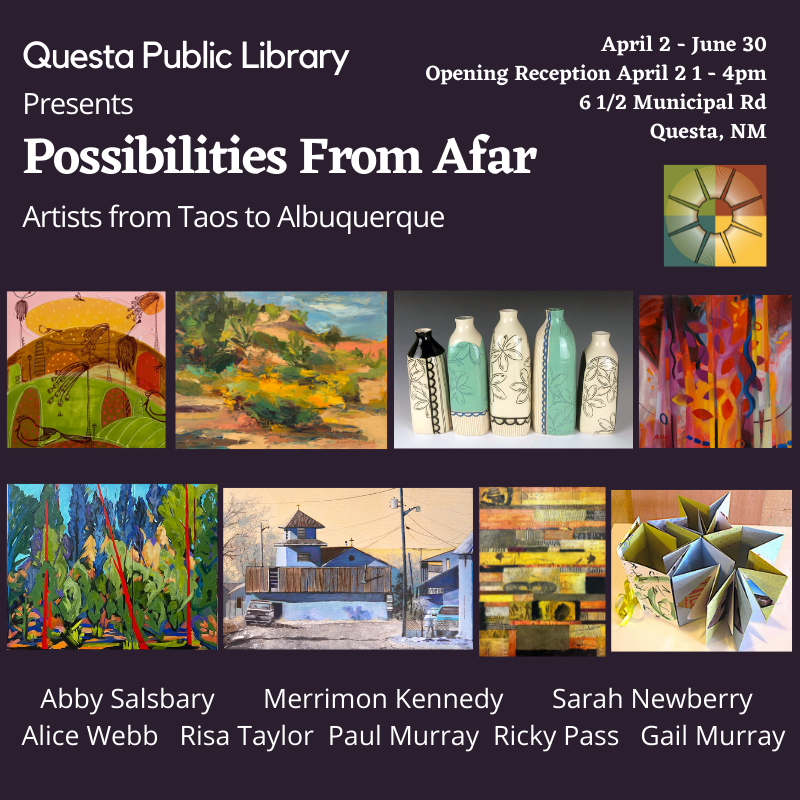 ---