By MARIA GONZALEZ AND RACHEL KUC'
Published in the July 2020 edition of the Questa News (pg 22)
Read the entire July 2020 Questa News edition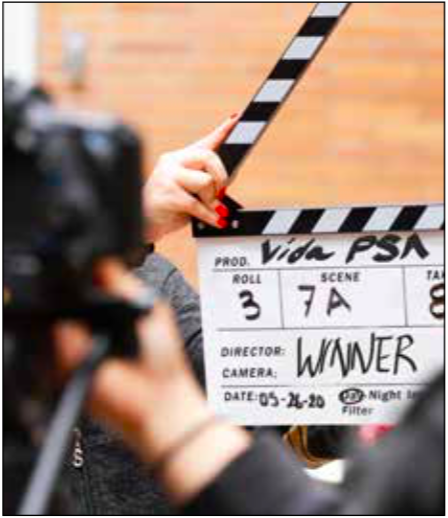 To celebrate the creative youth in our community, The Vida Del Norte Coalition is launching an Anti-Vaping/ Anti-Underage Drinking Public Service Announcement Contest! This contest will help spread the message to be smart because youth using alcohol and vaping is dangerous to their health and development.
A PSA is a short informational clip that is meant to raise the audience's awareness about an important issue such as underage drinking or vaping. PSAs are basically commercials with a positive message. They may include many types of video or audio content, such as interviews, dramatizations, animations, text, or images.
A good example of a PSA video is from the Substance Abuse and Mental Health Services Administration (SAMHSA) entitled Talk. They Hear You. The youth in our community can help spread awareness about the dangers of underage drinking and vaping, show their commitment to an alcohol-free and vape-free lifestyle, and win prizes by entering a 30 to 90-second video to the Vida Del Norte Coalition PSA Contest.
All video submissions will be showcased on the Vida Del Norte webpage and social media pages. The grand prize winner will receive a cash prize of $100! The 2nd-prize winner will receive a cash prize of $75, and the 3rd-prize winner will receive a cash prize of $50. Clubs, school groups, and school teams are encouraged to enter.
All entries are due by August 31, 2020. Entries will be judged at the Vida Del Norte Coalition September Monthly Meeting.
Please visit vidadelnorte.com/psa-video-contest for all rules and regulations to enter.
Read the entire July 2020 Questa News edition