By MARIA GONZALEZ
Published in the August 2020 edition of the Questa News
(pg 21)
Read the entire August edition of the Questa News
Anastacia Gonzalez was the very first youth member of the Vida del Norte Coalition. She was instrumental in helping the Coalition understand what the young people in our community are experiencing with substance misuse.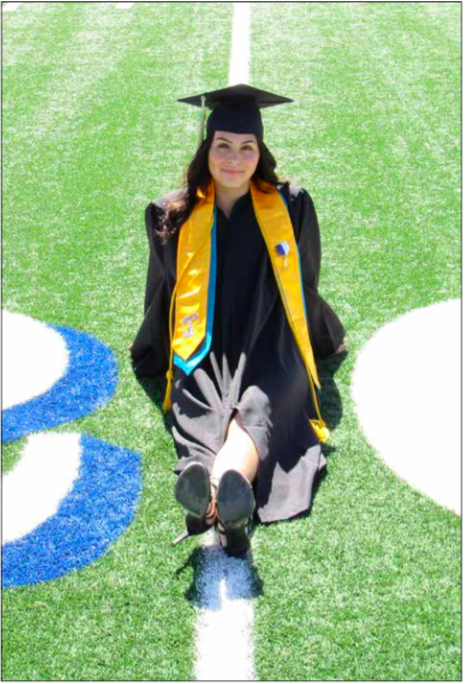 Anastacia reports that there are other ways to cope. She graduated from Questa High School this year and plans to move to Colorado Springs this fall in pursuit of higher education. She stated that being a part of the Coalition and learning how the opioid epidemic continues to rise because of over-prescribing of pain medication, especially to the youth and elderly.
This has influenced Anastacia's decision to study alternative medicine. She recalls having several sports injuries and her parents taking her to the chiropractor and acupuncturist as an alternative to modern medicine. Anastacia will be pursuing massage therapy certification and plans to continue with a degree in biochemistry, and eventually finish as a chiropractor. She hopes to return home one day and have an office in the Enchanted Circle, as she feels like we are limited locally on alternative ways of healing. "I would like to return home and give back to the community. I know that my grandma would be able to use this service!"
Anastacia says, "Growing up in Questa, my parents gave us opportunities to grow. Since we were young we were always involved in something. We hiked and fished, I began playing soccer when I was four years old, and got to play on a traveling team with a group of girls from Los Alamos. We had the opportunity to play at different tournaments here in New Mexico and Colorado. I moved on to play other sports as well: volleyball, basketball, and track. I got to meet kids from other communities and realized that some of the things that were happening in my community that we thought were normal weren't happening elsewhere.
Alcohol and drugs in our community have become part of our culture and it's not out of the norm to see adults and youth drinking or using substances. It was hard to see these things taking place, being normalized and nothing being done in our community. This was something that my friends and I talked about and another reason I joined the Coalition.
Throughout my middle school and high school experiences I was involved with Student Council, Honor Society, and Q-Town Drama Club. Through these organizations I volunteered in the community regularly and enjoyed giving back. I have also done volunteer work through the Coalition. I really enjoyed distributing food at the Food Pantry to our community members, especially during this time when people are without jobs and aren't able to provide food for their families.
When I joined the Vida Del Norte Coalition, I didn't realize it was a nationally recognized organization and several communities have benefited. The Coalition has made a difference with their partnership with Drug-Free Communities, SAMHA (Substance Abuse and Mental Health Services), Drug Enforcement Administration 360, and the Centers for Disease Control. My mom tells me to look for opportunities that can open doors for me and I think that's what she envisions with the Coalition. Being one of the first members of Active8 I hope that I was a good role model for the younger members. I was only part of the Coalition for a year-and-a-half, but I think that the rest of the Active8 members will make a real difference in our community, because they are all younger and they can lead the way to make a difference for the younger generations in our community."