Vida Del Norte Coalition Newsletter
October / November Edition
CALL FOR CONTENT!
Our love for life and the the things that we do can help to keep us sober and give us a reason to stay that way. We want to know what you love to do. Please send us a picture and a description of you doing what you love. We would also love a picture and description or a story about someone who inspires you. We will be posting these entries in our New Years Edition of our Newsletter. Help motivate and inspire your community by showing the world the great things that you love to do.
Please email photos and stories to our Newsletter Editor, media@vidadelnorte.com


This Fall was a busy time for the Vida Del Norte Coalition. Our activities this fall were a great success thanks to the coalition and community members who participated in our meetings and activities.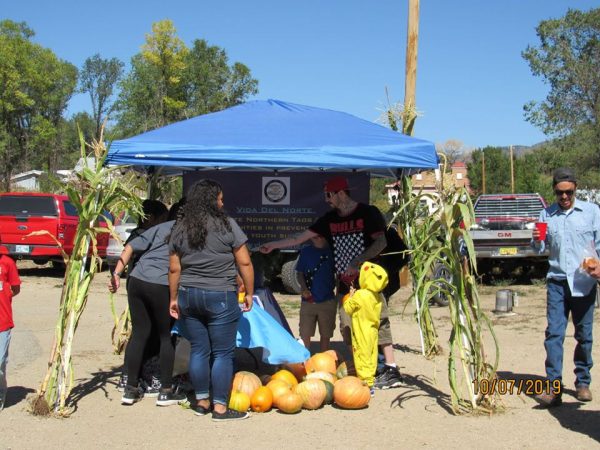 Vida Del Norte participated in Questa's Cambalanche (Fall Harvest Festival), Showcasing our Active8 Summercamp Pumpkins that were planted back in June. Heirloom pumpkins that the kids planted as part of their healthy living Campaign (mentorship summer camp). We also featured the Dunking booth again this year, and even though we didn't get the Chief of Police or Mayor this year, we had one amazing Veteran Jason Gonzalez give of his time to entertain the kids along with one brave young lady who willingly volunteered in the morning. Ashlynn Rael has also decided that she would also like be a part of Vida Del Norte's Movement and has officially Joined our Coalition. Nathaniel Rael, Kaleena Trujillo, Alianna, Amalia, Araceli, and Anstaicia Gonzalez, and Mckayla Young (Active8) also showed up to help and participate in the events of the day. Enriquetta and Cynthia Vigil two of our Coalition Members also assisted. Thank you to all who helped provide the message of Drug Free Community throughout the day!We had a very busy Red Ribbon Week this year. The Red Ribbon Campaign is the oldest and largest drug prevention program in the nation and The Vida del Norte Coalition was excited to take part in this Nationwide effort to unite with our community to take a visible stand against drug abuse and show our commitment to a drug free life style.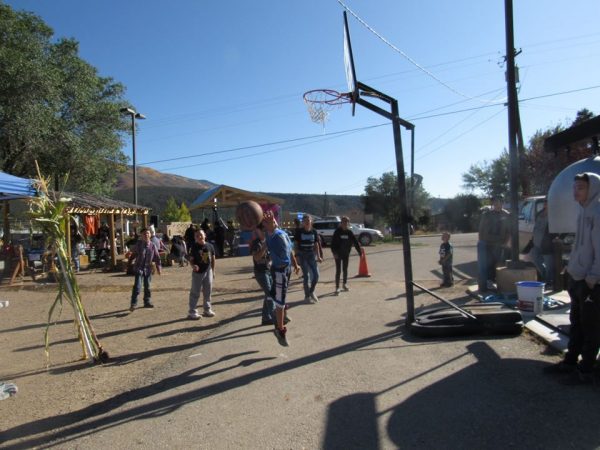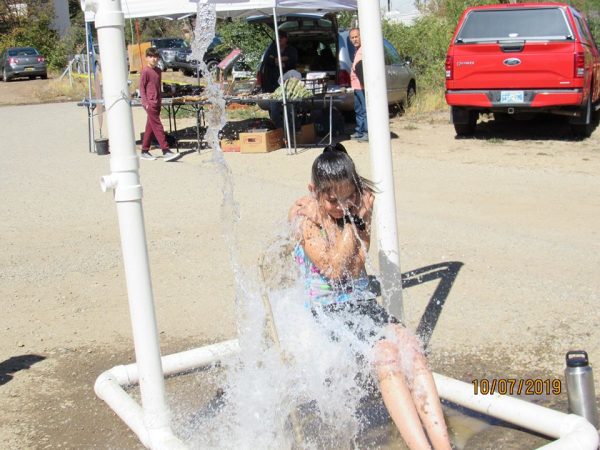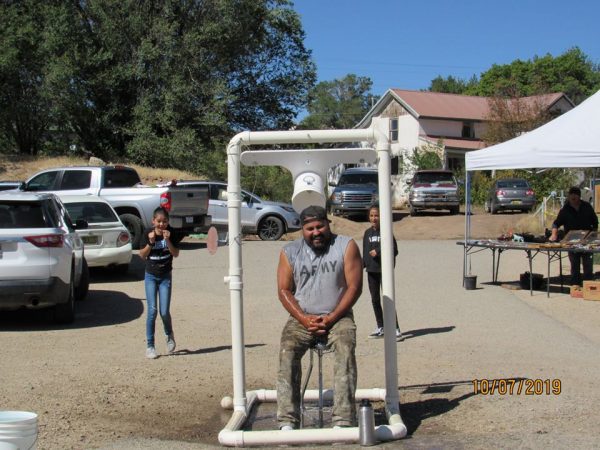 Active 8 and two senior Mentors Arianna and Gabbie helped Paint the Town Red with Drug free messaging as we kicked off RED RIBBON WEEK! Our Campaign for Red Ribbon Week was "Be Spooked to Take a Look"... looking at the behavioral consequences of substance misuse.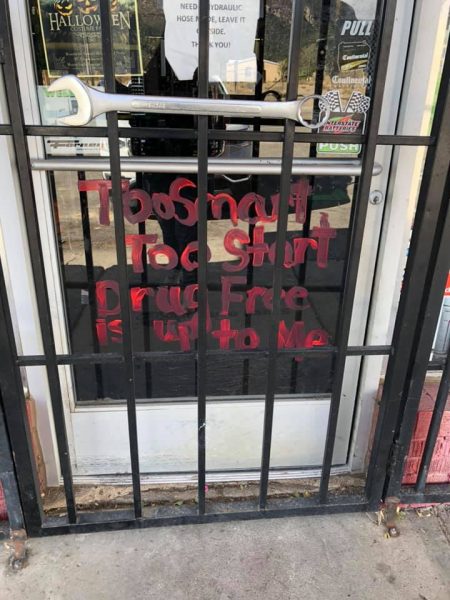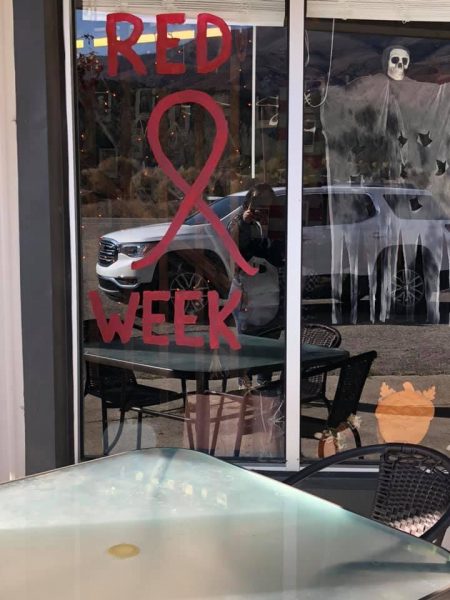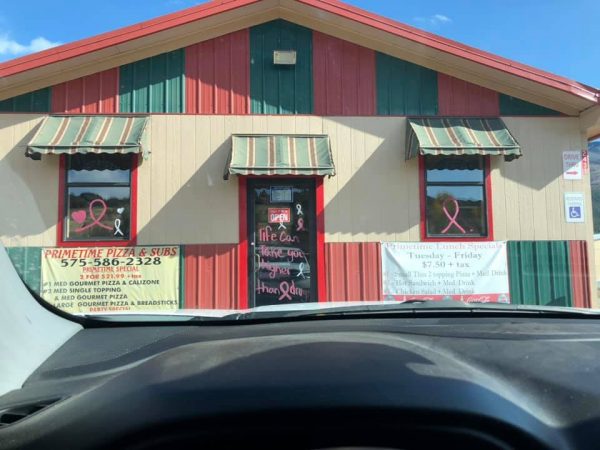 Our spooked to take a look campaign came to an end with a haunted hayride, where in collaboration with Q-town Drama, Questa police department and Cerro Volunteer Fire Department, we were able to distribute 49 treat bags filled with prevention material, and a fun night free of substances! We will do it all again tomorrow! And these kids are amazing for hanging in this 17 degree weather!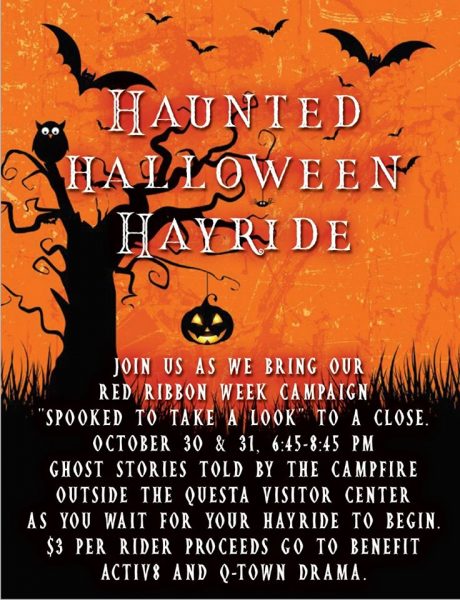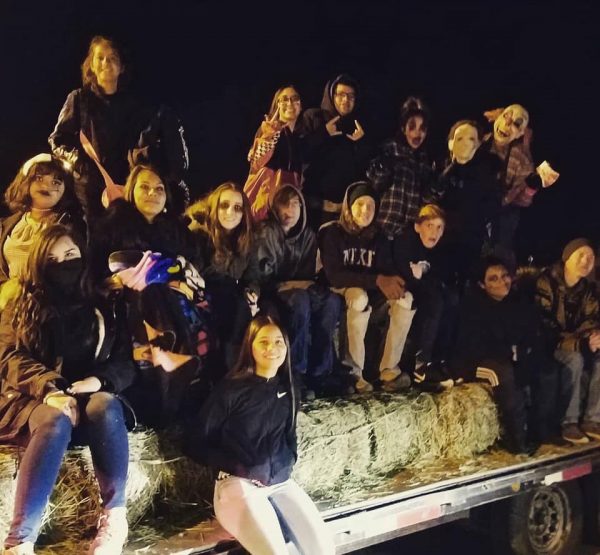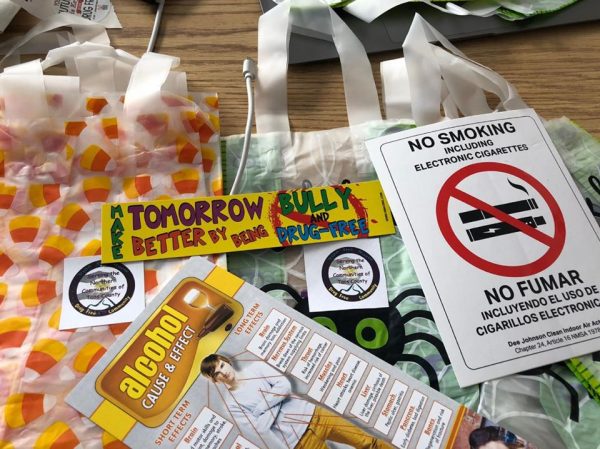 At the Roots and Wings Community Charter School in Lama Rolando Segura came to speak to our 3-8 grade students. Our students learned about being drug free. They signed a drug free pledge and received red ribbons for Red Ribbon Week.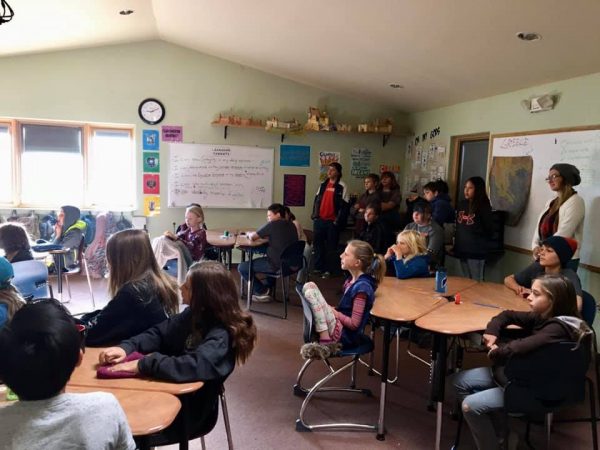 Some of the doors done by the Elementary students for Red Ribbon week! Preventions starts young! Thank you to Devorah Chavez and the Questa Youth Mentorship program for helping educate these young ladies and gents.... And of coarse to all the teachers that allowed time in their class rooms, and wearing their red ribbons all week!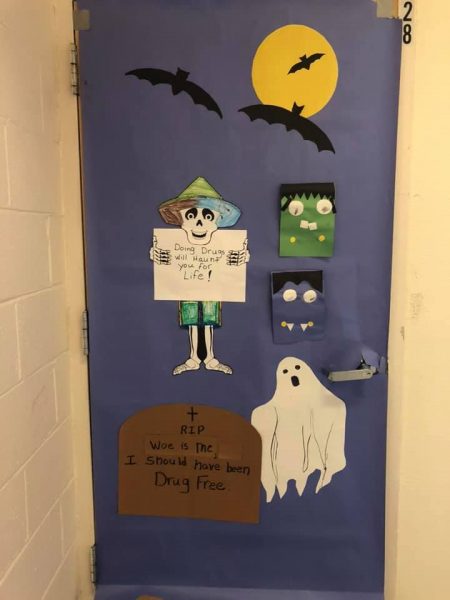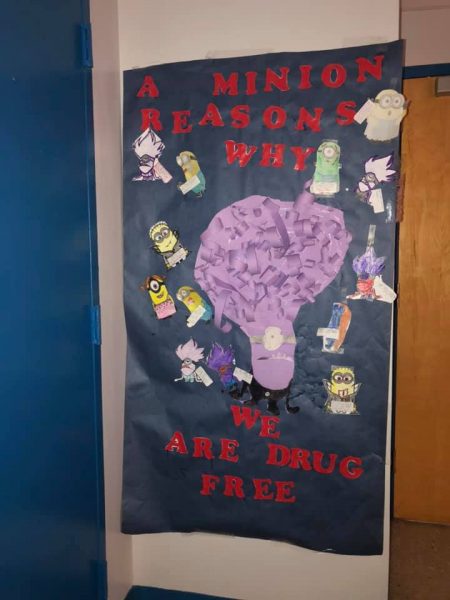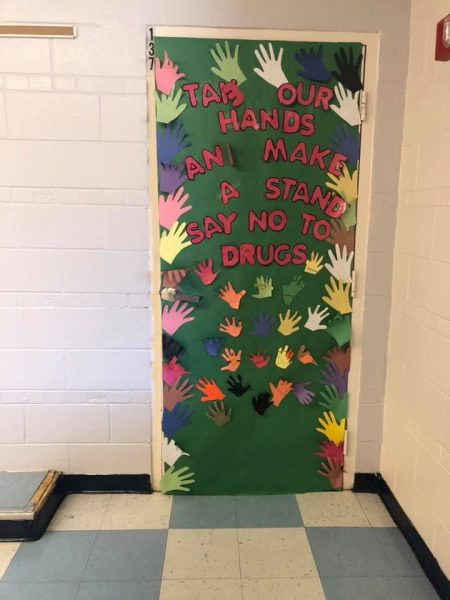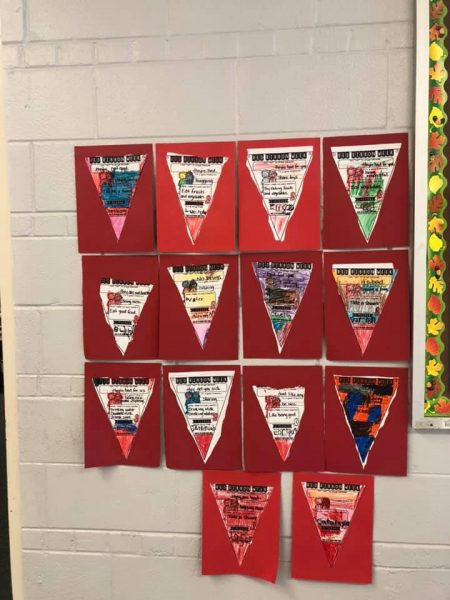 For our last day of Red Ribbon Week we had a Meet and Greet our officers. They talked about prevention, and showed that they're here to be trusted rather than feared! Thank you officer Rodriguez and Sargent Garcia!